Welcome to my Homepage
Hello my name is Matthias Gebauer. I am a software developer and my hobbies are playing violine and piano and to develop software for my Android mobile phone. On my homepage you will find information about my developed android applications and links for software developer.
Following of my Apps can be found on the google play store:
Instrument Tuner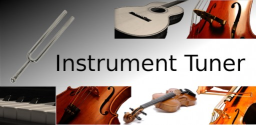 Currently I am developing an app (called ValerieRemote) to control the media center Project-Valerie on a dreambox.